Welcome to Sweet Serenity Records!
Latest CD:  AUTUMN SUN   Release Date:  June 15, 2023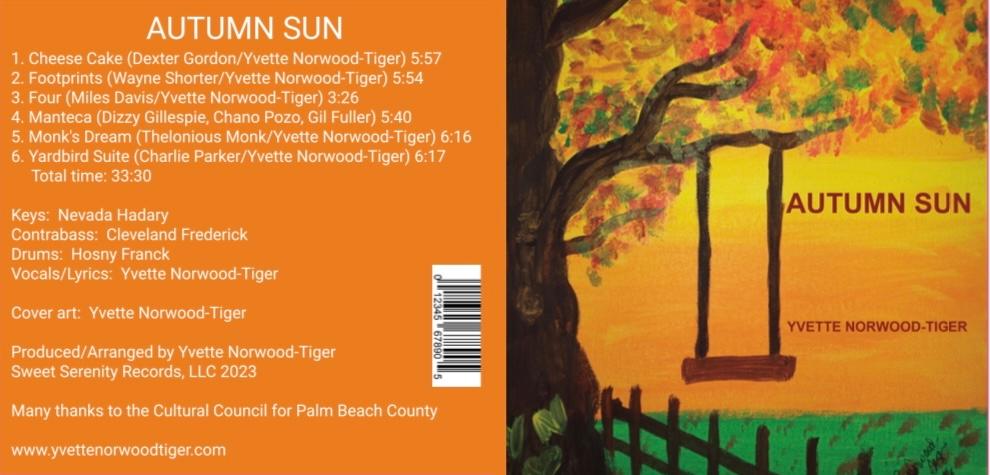 My Memory Foam Mattress (Don't Remember Me)
Yvette Norwood-Tiger
LOVE IS - Yvette Norwood-Tiger's latest CD, LOVE IS, celebrates the many aspects of love through original and jazz standards.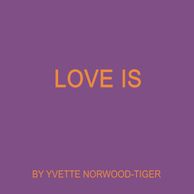 REVIEWS
Modern Jazz Today
https://modernjazztoday.com/features/yvette-norwood-tiger-open-mind-and-an-open-heart/
Midwest Records, Chris Spector, August 6, 2019
YVETTE NORWOOD-TIGER/Love Is:  The voice of jazz in south Florida is a fearless thrush that can look backward and forward at the same time.  Not having a complex about using the basics as building blocks, she tackles classics and oldies with loads of aplomb as well as special sauce making this a real delight for classic jazz vocal fans that want to hear it when it sounds imbued.  Well done.​
Jazz2Love – September 18, 2019
Whether vocalist Yvette Norwood-Tiger is a chameleon or emotionally attached to the lyrics she sings, she is able to portray a wide range of feelings that demonstrates a penetrative vocalese.  Her latest release Love Is proves her versatility as a singer, reaching a range that extends from a graceful gait to a sultry purr.
Audiophile News, By Paul Wilson, October 18, 2019
… In her (Yvette Norwood-Tiger) latest work, "Love Is," she delivers a mixture of twelve jazz standards and original compositions all in a traditional jazz, vocal driven presentation. Owing to the spirit of the title, the sound is more on the mellow, softer side and portrays a more melodic feel. Her voice, not surprisingly given her accomplishments, is absolutely stellar. Anyone who is looking for an hour or so of romantic, mood inducing music should give this work a try. You won't be disappointed.
 PURCHASE LOVE IS ON AMAZON MUSIC:  LOVE IS